Join The Canopy Senior Living Team
Join our team of caring and respectful professionals who understand the importance of community.
"If you love to help people, care for others, and have a genuine passion for enhancing
the lives older adults, we want you to join our team!"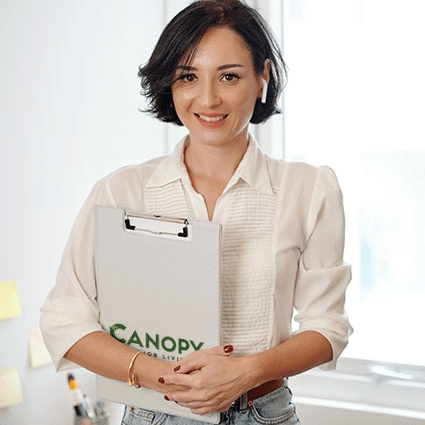 We are committed to the wellbeing of our team
members and offer a comprehensive benefits
package to eligible individuals that includes
medical, dental, vision, short and long-term
disability, life insurance and savings plans.
We are pleased to offer paid time off, holidays,
continuing education, professional training and
development opportunities and a fun, collaborative
work environment.
Just like our residents, you're going to love it here.
Apply now! Send your resume and three work
related references to [email protected] and
be sure to specify your preferred community.